LUH Hosts Longmont Community Fridge
Longmont United Hospital (LUH) is pleased to be one of the inaugural sites for the Longmont Community Fridges project sponsored by Longmont Food Rescue and UpRoot Colorado.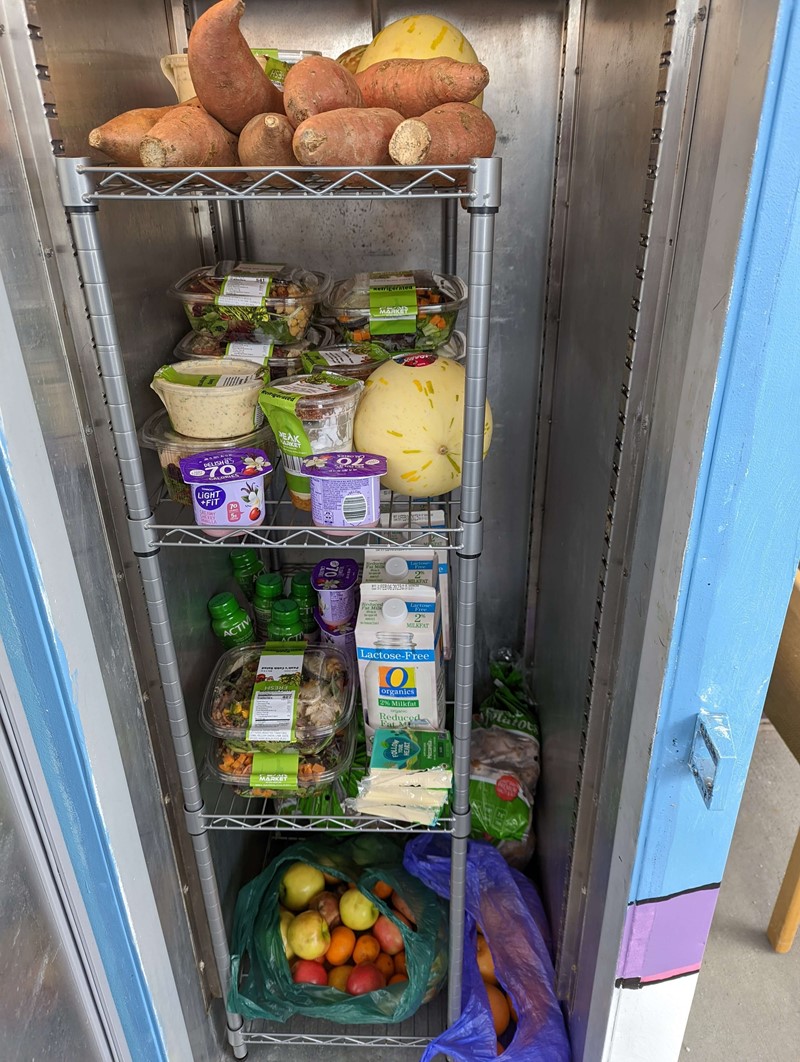 "We are grateful for the support of Dr. Pearson, Cindy Noble, LUH Café staff and everyone at LUH as we launch the Longmont Community Fridges project. Food insecurity affects one-in-three Colorado residents, and hosting a Community Fridge on-site speaks to the generosity of spirit that is alive and well at LUH," said David Laskarzewski, co-director at UpRoot Colorado.
The Community Fridge and dry-storage filing cabinet at LUH are located in an alcove between the Emergency Department and Main entrances. They offer grab-and-go food options as well as seasonal, fresh produce and packaged goods to anyone who needs something to eat, no questions asked. To date, the LUH Café staff has generously stocked the LUH Community Fridge with sandwiches, yogurt parfaits, fresh salads and more.
Please let patients, their families and members of the greater Longmont community know about the Longmont Community Fridge at LUH. This is one more way LUH is supporting the overall health of our Longmont community. In addition to LUH, a second Longmont Community Fridge is located at Agape Safe Haven at 10656 Park Ridge Avenue.
Learn more about Longmont Community Fridge. Thank you for sharing this information with our patients and the greater Longmont community.
Read original article here.